Expansive H2S sales & rental equipment fleet
As a leader in special hazards offshore fire & safety, Burner Fire Control has added H2S and Breathing Air Safety Services to its comprehensive service portfolio. Deployment of these services will be managed by its current integrated Fire & Gas Detection division that has serviced its core customer-base for over 4 decades.
Burner will provide an expansive H2S sales & rental equipment fleet, 24-hour product support, and in-house service center for SCBA's and instrumentation. These resources combined with Burner's experienced & certified field crews offer a full support lifecycle for equipment & services.
Burner continues to strengthen its capacity and accommodate the most complex and high profile projects presented by its clients.
The company proudly stands behind its years of experience and customer service to deliver a positive impact on project compliance goals by helping to ensure the safety of its customer's operational environments.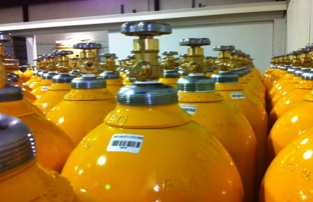 With the addition of specialized H2S personnel dedicated to this line of business, the company will leverage its current fire safety activities in drilling and production environments to offer a consolidated solution to its clients.
Burner H2S and Breathing Air Safety Services & Equipment
Rental of Protection and Detection Equipment
Equipment Inspection, Maintenance, and Service Safety Equipment
Self-Contained Breathing Apparatus (SCBA)
Escape Respirators
High Pressure Breathing Air
MSA
Breather Boxes
Compressors
Portable Air Carts
Cascaded Bottle Racks