5 min read
Burner Fire Control featured in Fire Apparatus Magazine
By: admin Mar 14, 2016 1:15:22 PM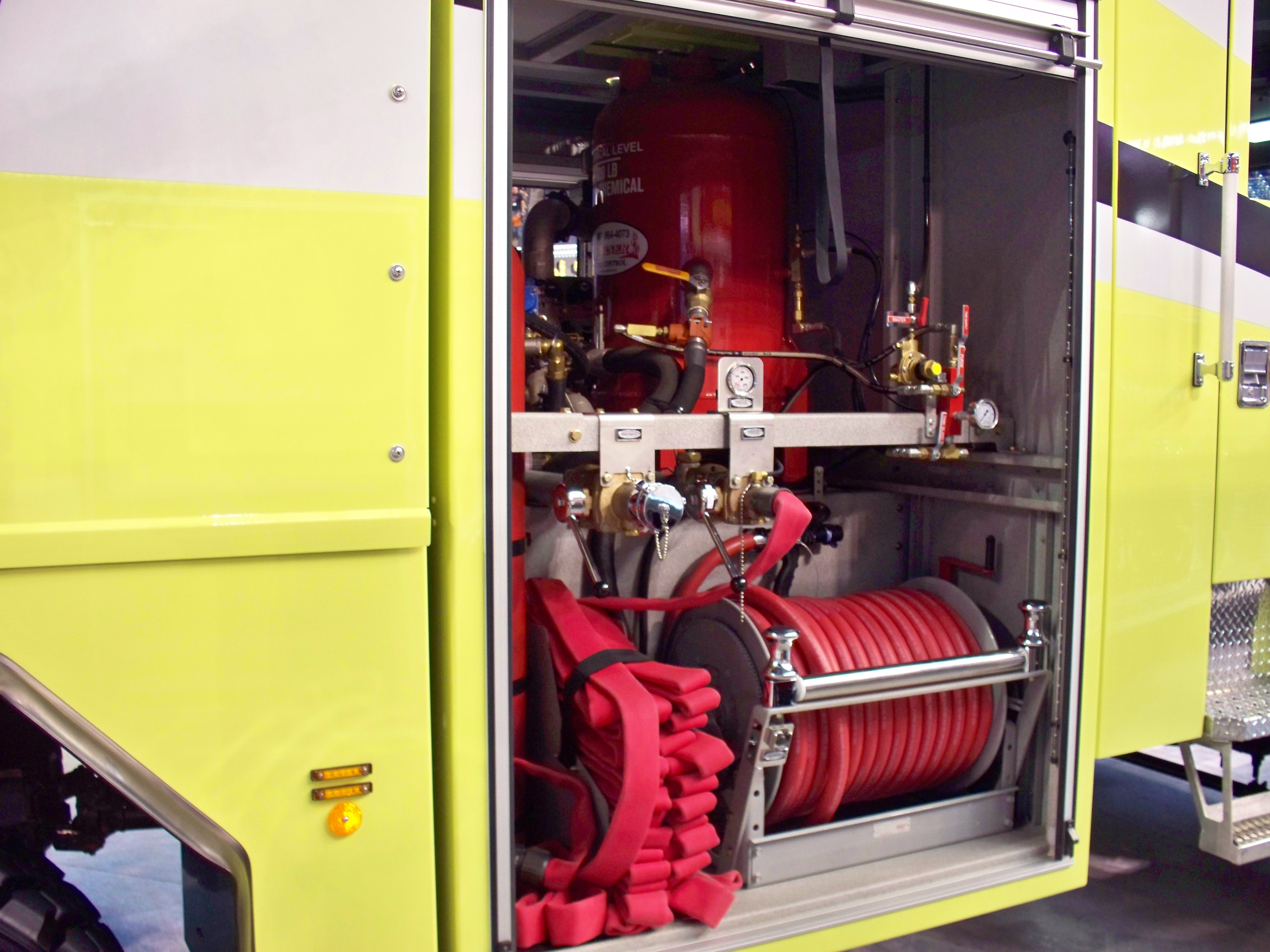 Lafayette, Louisiana-based Burner Fire Control has been manufacturing industrial self-contained fire suppression systems for more than 40 years. Since 1973, the organization has grown from a handful of technicians to a specialty team with a global reach for its pre-engineered firefighting equipment.
The company not only manufactures these systems, but repairs, recertifies, and refurbishes their as well as other manufacturers' units.
Burner's firefighting equipment portfolio consists of skid-mounted dry chemical units, twin-agent, and compressed-air foam systems (CAFS). Each of these systems includes various capabilities tailored to client applications and can be customized per project to meet performance and compliance criteria. All dry chemical and foam equipment is fabricated and assembled with components that can be customized to meet requirements for enhanced fire protection arrangements and customized OEM apparatus installations. Equipment is designed and commissioned to meet compliance standards and recommended practices from various third-party organizations, such as Underwriters Laboratories, American Bureau of Shipping, and Det Norske Veritas, and can be certified respectively per customer request.
Dry Chemical Systems
Specific to dry chemical systems, Burner provides internal technology unique from other systems on the market. A patented expulsion system allows each hose reel to obtain the chemical through independent discharge tubes, affording a constant discharge rate on demand. With a plurality of discharge tubes individually controlled, many optional installations with isolated discharges are possible. With individual manual control discharge valves to each hose reel on the skid unit, either hose reel can be actuated without charging the hose reel not in use. Either hose reel located in a remote location can be actuated independently from the other remote reel and the remaining reels on the skid.
Foam Systems
Engineered premixed mobile skid systems are designed for Class B fire protection. The units are totally self-contained and require no outside water, foam pumps, or proportioners. Capacities range from 150 to 500 gallons, and custom capacity code tanks can be fabricated in-house to customer specifications. Units are offered with loss-of-pressure (LOP) actuation systems and can be configured for manual or automatic discharge. These systems address variables experienced with traditional foam proportioners, around-the-pump systems, foam monitors, applicators, and foam concentrate storage tanks. Variables with these other types of systems include inlet pressure, backpressure restrictions, nozzle restrictions, variable flow rates, and mobility.
TWIN-AGENT SYSTEMS
The dual-agent application of twin-agent units is an effective combined tool for mitigating extreme risk areas with multiple hazards, flammable liquids, gas, and hydrocarbons. These units have been designed and built from the ground up for extreme hazard areas and suited to multiple applications including offshore and land facilities, specifically including airport rapid response with the FAA 139-compliant airport rescue skid-custom-built for ARFF applications with an FAA yellow finish.
CAFS
As the demand for CAFS continues to increase, Burner Fire Control has been on the forefront of the development curve to manufacture some of the most advanced and reliable CAFS on the market. Compressed-air foam has been used globally in ordinary combustible Class A fires because of its portability and rapid response characteristics. Burner CAFS can also be used to deliver Class B foam used for flammable liquids and hydrocarbons response. The versatility of these systems has been proven by field-tested use in multiple applications within Burner's global client portfolio. These units are designed and completed to the same standards as the full fleet of dry chemical, pre-mixed foam, and twin-agent equipment to make them withstand harsh conditions. To aid in the area of aircraft fire protection, Burner has designed, manufactured, and shipped fleets of its 60-gallon systems with upgraded booster reels, 100 feet of one-inch booster hose, tip shut off, and two pressurized air bottles complete with regulators. The systems were mounted on custom-built forkliftable skids with top-mounted hose reels to keep the units compact for placement in aviation hangars.
All systems are designed for single-person, manual operation or can be configured for automatic discharge. Hose-reel auto-actuated systems can be built to required specifications. Hand hoseline extinguishing system units are intended to supplement fixed-nozzle extinguishing system units or to supplement portable fire extinguishers to protect specific hazards.
Burner provides full systems evaluation, testing, and training at The Carrol L. Herring Fire & Emergency Training Institute in Baton Rouge, Louisiana.
---
About Burner Fire Control
Burner Fire Control delivers complete fire protection for onshore and offshore operations as well as safety, construction, fabrication, and maintenance services. Each person on our technical management team has an average of 25 years in the industrial & marine fire safety field experience.
These skills plus the industry's most respected certifications, our growing list of client credentials, and expertise in both the offshore and onshore fields make us one of the most unique privately-held organizations in the oilfield services sector.